Narwhals
Year 5 and Year 6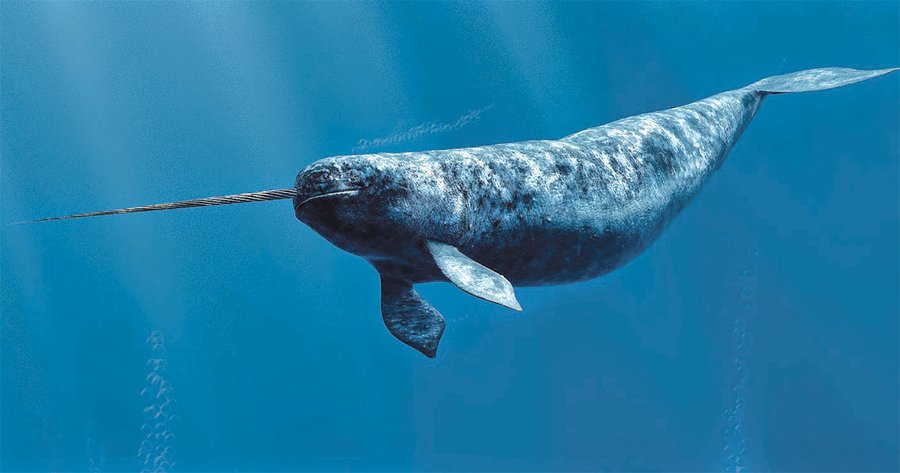 We are the nimble-minded Narwhals!
Our class teachers are Miss Woods and Mr Dempsey, and we also have Miss Ball and Mrs Rowlands who help us with our learning every day. In our class, we use every day as an opportunity to feel happy, feel successful and feel proud. We work hard to make our learning our pride and joy. Our thrilling and engaging curriculum supports us to improve our Maths, English and Reading but also to become geographers, historians, designers, musicians, artists and scientists. We thank you for continued support in promoting "Happiness and High Standards" for our children at Fairfield.
Our exhilarating projects this year: Space Invaders; Pharaohs; Scream Machine; Peasants, Princes and Pestilence; and Snow, Grow and Farm
School opens at 8.45am and ends at 3pm.
P.E Days - Tuesday and Thursday (plain black shorts or joggers, plain white T shirt, school jumper or cardigan, sensible trainers)
Homework - Times Table Rockstars (15 games), Spelling Shed (2 lists - 5 games each), Maths Shed (Quiz) (1 quiz)
Teacher: Mr Dempsey and Miss Woods
Teaching Assistants: Miss Ball and Mrs. Rowlands
It Takes Guts To Be An Egyptian Priest...
To launch their new project, Pharaohs, Narwhal class had a special visitor. The high priest, Demases, arrived to show the children the steps involved in mummification. Unfortunately, he had forgotten his canopic jars, so the children had to hold the liver, brains, eyeballs and other body parts for him(!)
Our Current Learning Plan
Stargazers- A Message From Outer Space
Narwhal class received a mysterious message from outer space. A strange but friendly being set them the task of finding a crashed probe, and discovering the planet it came from...
Our Current Learning Plan
The Mighty Colorado
To begin our year, Colorado learned about the American river from which the class takes its name. This required the children to be physical geographers, learning about the terrain, environment and the creation of the Grand Canyon, and human geographers, learning about the reasons for the Hoover Dam, who it supplied, and the cultural traditions and cities along its route. The river passes through 7 states and 2 countries, beginning in the US and ending in Mexico. We created 'Day of the Dead' skulls, to mark a Mexican tradition which takes place on November. It is a big, joyous celebration where families celebrate the memory of family members who have died.
Our project is, "Stargazers"
In English, we will be reading Northern Lights by Phillip Pullman (Series available on BBC iPlayer- His Dark Materials). The story follows a young girl, Lyra, who has a vital part to play to save the universe, by crossing from one reality to another with her daemon, Pantalaimon. We will be learning about acrostic and lyric poems (about our solar system), myths about the moon, fantasy stories that cross worlds, and fact files whilst studying this.
In maths, we will be covering more topics related to multiplication and division, such as factors, prime numbers, formal division and multiplication (including long multiplication). We will also be working on fractions. In year 5, this involves understanding equivalent fractions, and using this knowledge in addition and subtraction of fractions. We also learn about mixed number calculations, finding fractions of amounts and representing fractions in a variety of ways. This leads onto percentages and decimals, and their equivalence in fractions.
Science is the foundation of this project. Children learn about our Solar System and where it is in the Universe, and how the planets move around our Sun. They learn about why we have night and day, international time zones, gravity, geocentric and heliocentric views of the Solar System. They carry out investigations into the factors that contribute to the creation of craters, and the effects of gravity on objects with different mass.
In art and design, children make a 'moonscape' piece, building up layers of texture and painting (using light and shade) with glossy paint to create the effect of a shining moon.
In design and technology, children design and build a 'moon buggy', powered by electric motor and using a sensor as a switch.
History focuses on the Cold War space race, and the Apollo 11 mission, whilst in Geography, children map some of Earth's known crater sites.
We also learn about dropping hammers and feathers on the moon...
Challenge questions:
Who was the last person to land on the Moon?
Why did the space shuttle need special tiles to stop it burning up when returning to Earth?
Why do astronauts feel weightless in orbit?
A visit to an allotment
To launch their new topic, South America has visited a local allotment. During the visit, children learned key vocabulary, tasted unusual produce and even planted some bulbs. This topic is connected to geography, science and writing, allowing children to learn through experience.
Brazillian Art and Christmas Cards
We learned lots about Brazil in topic, from the rainforest, to rivers and cities, to artists and more. We combined our learning with our Christmas card designs by producing art in the style of Brazillian artist, Romero Britto.
The Final Frontier...
Space is a big part of our science learning in year 5. We learned about the planets, the movement of the Sun, Moon and Earth, and also the ideas of Geocentricity and Heliocentricity. We shared our learning in a report when we finished the topic.
Poems about Professor Branestawm
In South America, we read 'The Incredible Adventures of Professor Branestawm'. In our writing lessons, we wrote poems based on limericks, then created performances in groups as characters from the book.
Testing the effect of weight on air resistance
South America investigated how air resistance was affected by weight. They made parachutes then added weights (paperclips), measuring the time taken to land every time they added a new weight. The results were then plotted on a graph.
Online Safety
We have been learning about data handling in computing, using Numbers on the iPad to produce spreadsheets. We found some statistics about internet use and internet safety. We produced charts and graphs to help us understand what the data shows us. This prompted a deep discussion, which used as a basis to share what we had learned.
Earth and Space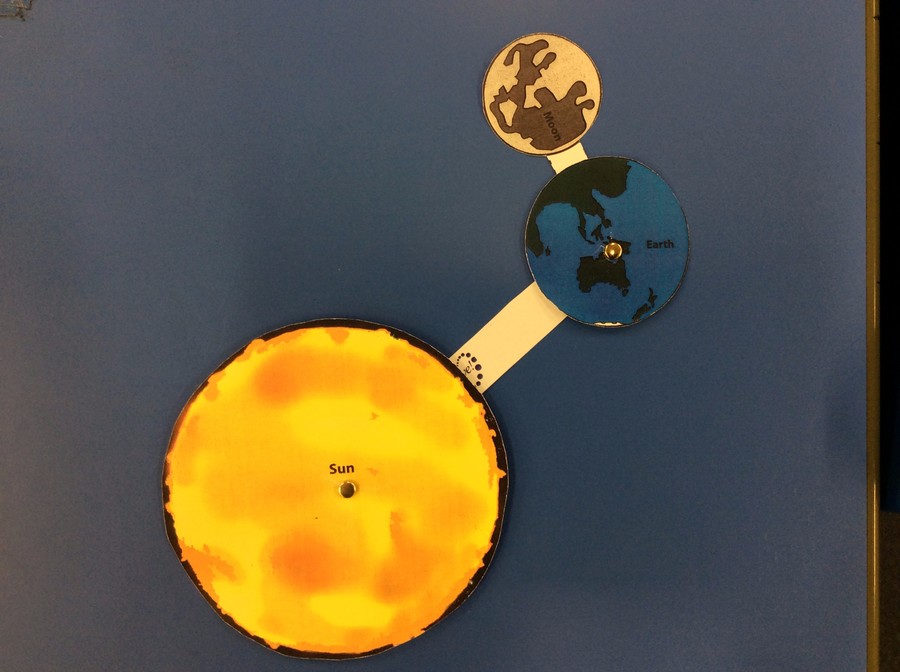 Year Five have been learning about Earth and Space. They made models to help their understanding of the movement of the Earth and Moon in relation to the Sun.