Uniform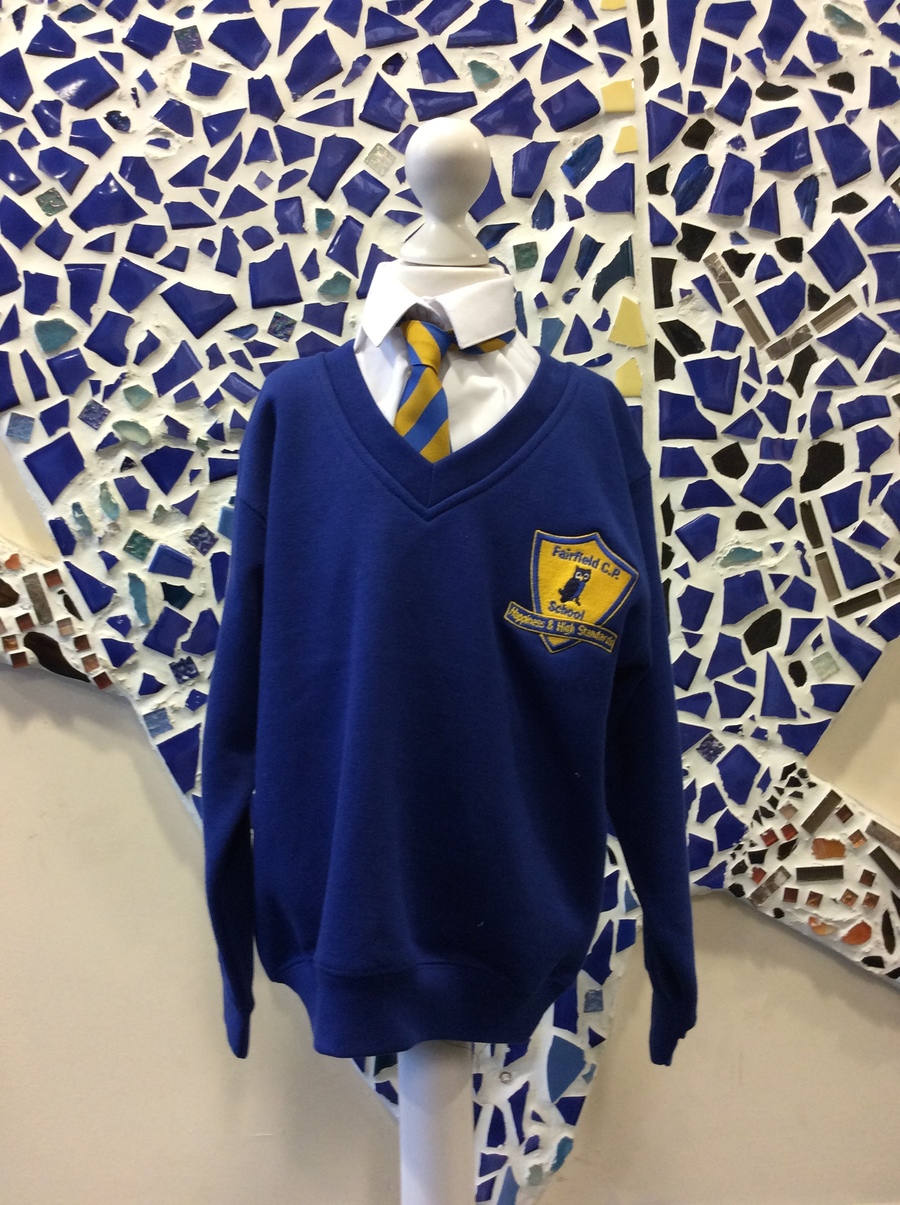 The school uniform consists of:
Black/grey trousers or skirt,
White shirt,
Royal blue v neck sweatshirt or cardigan,
Black PE shorts,
White PE t-shirt,
Royal blue and gold striped school tie (Broad stripe nursery- Year 5 - Narrow stripe Year 6 only),
Yellow and white gingham summer dresses.
Black shoes
Studs are the only items of jewellery allowed but must be removed for P.E, Games and swimming.
No extreme haircuts or shaved patterns in haircuts are allowed.
We have listened to concerns and queries over uniforms and have made the decision to change supplier. I am now able to give you details of our new supplier - Macron.
As well as a quality product, Macron provide the extra advantage of having a shop close to school where parents can go in and try on items for size. Your transactions, whether online or in person, will be directly with them.