Parrots
Year 1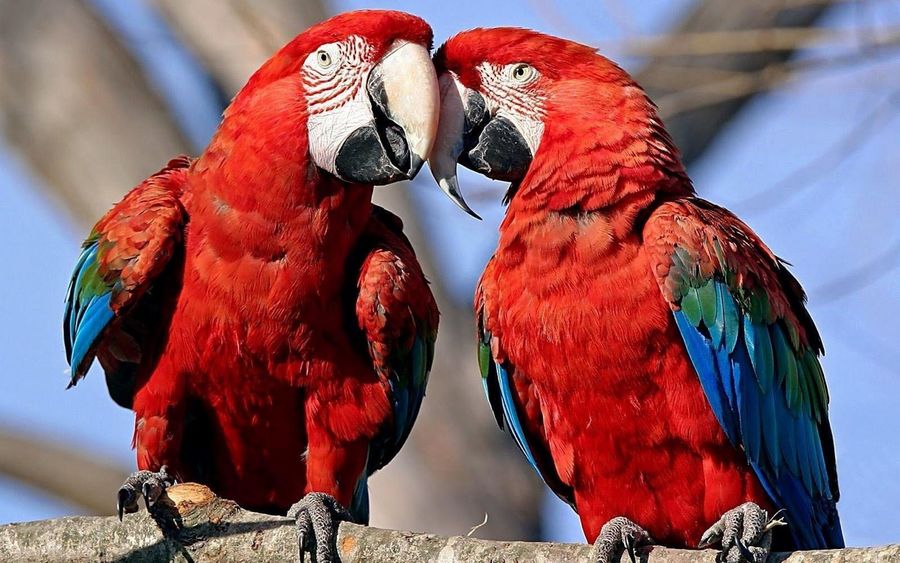 Welcome to the Parrots page. On this page we will share the exciting things we learn about, the places we go and the events we take part in. Key information about the curriculum can also be found on the Curriculum Overview page.
Teacher: Mrs Carlson
Teaching Assistant: Mrs Whealing
Continuous Provision Manager: Mrs Howard
School opens at 8.45am and ends at 3pm.
Please use the Main Entrance for drop off and collection.
P.E Days - Monday and Thursday (plain black shorts or joggers, plain white T shirt, school jumper or cardigan, sensible trainers)
Homework - Spelling Shed (2 lists - 5 games each), Maths Shed (Quiz) (1 quiz)
Welcome to Year One.
We are the Proud PARROTS!
Our class teacher is Mrs Carlson and we also have Mrs Whealing and Mrs Howard who help us with our learning every day. We take great pride in our learning and we work extremely hard every day to achieve our very best. We have an exciting, action-packed curriculum which enables us to improve our Maths, English and Reading but also to become geographers, historians, artists, designers, musicians and scientists. Our school motto is "Happiness and High Standards" and we look forward to working in partnership with parents to ensure that every one of our children leaves us as a happy, well rounded, hardworking individual who strives to do their best in everything they do. We thank you for the invaluable support we know you will provide with this.
Our projects this year: Bright Lights, Big City, Dinosaur Planet, Rio de Vida, Enchanted Woodland and Moon Zoom.
Autumn 2021
Our project is 'Bright Lights, Big City'.
This project teaches children about England's capital city. The children will learn all about London, including its history, transport, famous landmarks, physical geography and how it compares to where we live. We will learn all about the Great Fire of London through exploring a range of historical sources, stories and timelines. .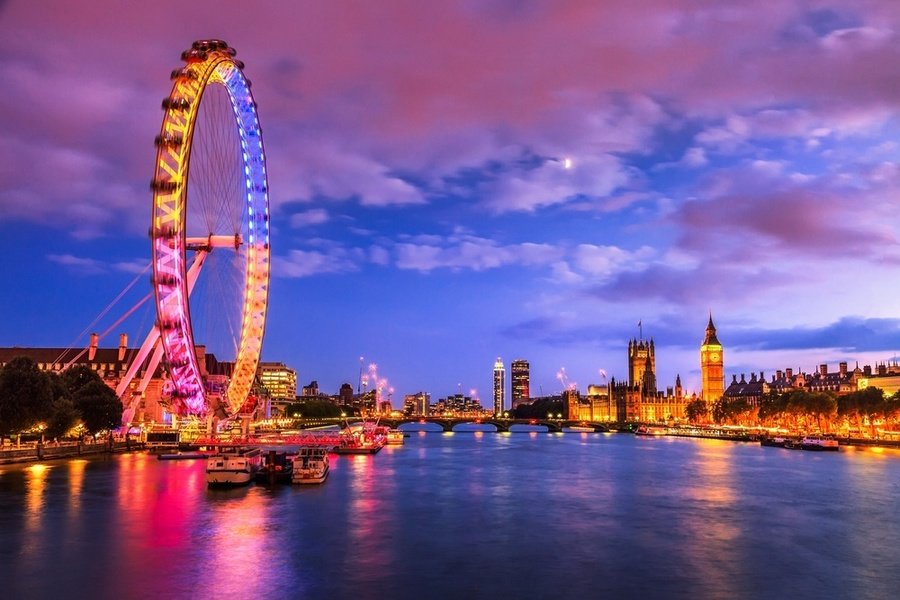 Our Current Learning Plan
A Royal Invitation
To begin our 'Bright Lights, Big City' project, Parrot Class were thrilled to receive a 'Royal Invitation for Afternoon Tea with The Queen'. The children enjoyed a wonderful afternoon filled with games, crafts and delicious food! We even had a special Royal Visitor too! Take a look at some of the pictures from our wonderful experience.
Conservatory Fun!
In Year 1, we are extremely lucky to have access to continuous provision in the Conservatory. This is expertly managed by Mrs Howard, who ensures we can enjoy our learning through a range of fun, creative and rewarding challenges which build on what we learnt in the classroom from the previous week. Have a look at some of our pictures from the Autumn term so far....
We are Artists.....
The Proud Parrots enjoyed exploring and developing our drawing skills by drawing lines of different sizes and thicknesses. We then applied these skills to producing observational drawings of parrot feathers. Take a look at our amazing artistic skills....
We are the Proud Parrots!
On the transition day before the school holidays, the children enjoyed visiting their new classroom and meeting their new teachers. The children loved making these fantastic parrot masks too!
Previous Learning in Year 1
Here at Fairfield we are so lucky to have such wonderful school grounds to enjoy. We loved exploring the 'Great Outdoors' by planting seeds, making bird feeders, crayon rubbings and journey sticks. It was so much fun and we used the day to inspire our 'Out and About' poems.
Dinosaur Skeleton Craft
As part of our 'Friday Fun', Asia enjoyed creating dinosaur skeletons using art straws.
Dig, Dig, Dig
Asia enjoyed hands on experience of digging for fossils this week which required much concentration! We loved using tools to discover dinosaur bones buried deep inside a mysterious rock which we found in the classroom.
Dinosaur Planet
Stomp, crash, RRRAGH! Watch out everyone – the dinosaurs are on the prowl! They're rampaging across the dusty earth, swishing their enormous tails and baring their fearsome teeth.
In Asia class we will be exploring the Dinosaur Planet! We will imagine we are palaeontologists and digging deep to discover dazzling dinosaur facts.
Our topic all began when we had an unexpected visitor in our school. If you feel brave enough, take a look at our 'Dangerous Footage'...
Throughout the Autumn term, Asia have been learning about our capital city, London, through our topic Bright Lights, Big City. We have enjoyed exploring the famous landmarks, types of transport, its locality and geographical features. We also enjoyed taking a step back in time to learn about the history of London, in particular, The Great Fire of London.
We spent a wonderful afternoon with Freshwater Theatre Company who used a range of drama and dance techniques to bring the streets of London in 1666 to life! We thoroughly enjoyed experiencing London in 1666 and recreating life in Pudding Lane. We created the sights and sounds of a London market and used our bodies to become the fire as it grew and spread throughout the city. We also met the famous diarist Samuel Pepys, and debated the rebuilding of the city.
London's Burning, London's Burning......Wow! What an experience! Following working as teams to make houses in the style of homes from 1666 we then created our very own Pudding Lane by lining the houses up in our school grounds. The teachers then re-created the Great fire of London using these houses. It was amazing to see how quickly the fire spread and get a glimpse of what it may have been like for the people of London all those years ago.
Our Autumn Walk
We have been learning about seasonal changes and enjoyed a walk in the local area to spot signs of Autumn. We used our senses to describe what we could see, hear, smell and touch. We saw lots of colourful crispy leaves, bare branches and even heard rustling leaves and tweeting birds in the trees. The children loved using their senses to explore the changes they could see right on our doorstep. Have a look at some of our photos below!
Conservatory Fun!
In Asia Class we are extremely lucky to have access to continuous provision in the Conservatory. This is expertly managed by Miss Hegarty, who ensures we can enjoy our learning through a range of fun, creative and rewarding challenges which build on what we learnt in the classroom from the previous week. Have a look at some of our pictures from the Autumn term.
Bonfire Night
For our Friday treat we enjoyed creating Bonfire Night pictures. We ripped up brown paper to create the logs on the fire, used our hands to create hand print flames and forks to create interesting firework patterns in the sky. To round off a fantastic afternoon we then made edible sparklers. They were delicious!
African Drumming
To celebrate the end of Black History Month we enjoyed a visit from an African drumming teacher. We learnt how to drum to a beat, sing songs and dance. It was lots of fun!
Ranger Rob
Our Autumn topic is called 'Animals R Us'. Through this topic we arranged a visit from Ranger Rob. He came to our school and brought a selection of wild and wonderful animals for us to explore. We all had the chance to hold the different creatures, let them climb on our school jumpers and even sit on our heads! It was very exciting and lots of fun!
European Day of Languages
We had lots of fun celebrating European Day of Languages! We celebrated by visiting different classrooms in Key Stage 1. In Mexico we learnt a french song about an elephant balancing on a spider's web, in Australia we made and looked at French landmarks and in Kenya we tasted different French foods. Have a look at us tasting brioche, crepes and baguette.
We enjoyed a fun-filled morning with the Freshwater Theatre Company. Florence Nightingale came to life in front of our eyes and taught us all about what life was like as a nurse during the Crimean War. We enjoyed learning about her family, her travels and how she became a nurse. Florence told us all about how she helped to improve hospitals for soldiers and we even had fun pretending to be nurses ourselves!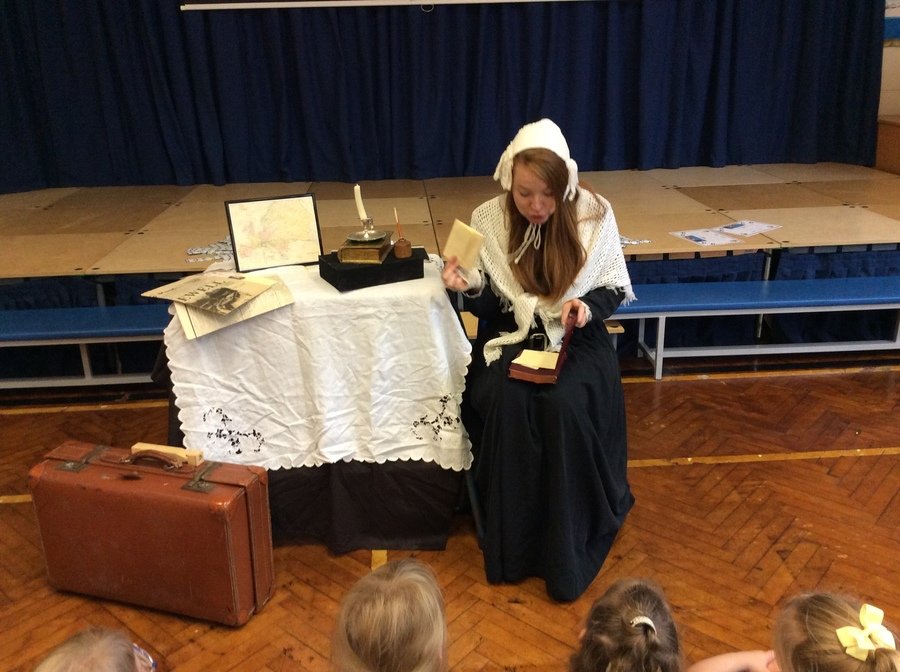 Plants, Plants, Plants!
Our topic this half term is called 'Growth and Green Fingers'. We have enjoyed exploring our school grounds investigating the different plants we have here at Fairfield and identifying the features of plants. We have also become green fingered ourselves and planted seeds to grow our own lettuce and tomatoes. We can't wait to try them!
Fairfield Farm
Throughout the year we have had many opportunities to care for and enjoy the chickens and the goats we have at our school. We ensure that they have food and water daily and help to clean out their enclosure. We love to pet the animals and enjoy having them at our school.
Bikeability was 'Wheelie' Good Fun!
The children of Asia class learnt vital basic safety skills and had great fun when they enjoyed a day of basic bicycle training run by the National Cycling Association. The children learned how to use brakes and how to balance without stabilisers before the playground was turned into a pretend highway. They learned skills they will use once they are riding larger bikes on real roads.
World Book Day
We enjoyed dressing up as our favourite book characters and bringing in our favourite book to share with our friends. Later in the day we read our books to children from Arctic Foxes.
Online Safety
The whole school have worked on the theme 'Online Safety'. The computing skill we focused on in Asia was to 'capture a still image'. We used the app 'Photo Booth' to capture and distort our image. This taught us that we cannot believe everything we see online, we now know that pictures can be changed.
Finding out about Asia
In Year One we have been looking at the different countries of Asia. Looking at globes and fact cards we have researched the different animals and which countries they come from.